kau baca , kau gila
Saturday, December 22, 2012 • 10:31 PM •
0 comments
Hello and Hi Disember !
Okay , aku tertinggal . dah nak habis rupanya bulan Disember . eh so what . Dah lama betul aku tak update blog ni eh . So now, yeah ! aku dah update . Tukar sikit sikit . But i still keep the template . Aku sayang whoo template nih . Muahh ciket :* okay gedik .
So, hows life ? irritating , lifeless and boring ! Yes , memang aku ni budak lepasan SPM yang kejam tu and aku juga sudah menjadi penggangur terhormat sekarang nih . Kau ingat best sangat ke hidup macam ni ? erk . Memang lifeless ahh aku tak tipu weyy . Bangun pagi ngadap laptop . Carik makanan dekat dapur . Makan . Tidur . Bangun jumpa laptop lagi . Lepastu dah malam buat apa lagi , tidur ahh ! best macam tu ?
Dah nama pun menggangur , kau ingat aku ada cash ke nak shopping ? haaa ? nak jalan jalan ? cuci mata ? ahah , yes aku cuci taik mata jeh . Tu pon dekat toilet rumah aku . Save weh . So terpaksa lah aku duduk rumah ni macam orang takde kerja . Kalau ada yang nak ajak aku keluar pun fikir dua tiga empat lima dua belas kali sebab tak pasal pasal nanti kena belanja aku pulak . eh tak , aku tak ambik hati pon :) lantak kau lah .
Jap , aku nak tanya satu soalan , kenapa kau baca NI SEMUA ? best ke ? aku pon geli nak baca kot ! kau ni dah kenapa ! oh okay , abaikan jeh aku eh . oh , have a great day ! thanks for stopping by . love yaa ! muah muah haaktuih
a little lie by : ZICHIEQAA
Little Miss Psychopath'™
Older Post | Newer Post
♔ Disclaimer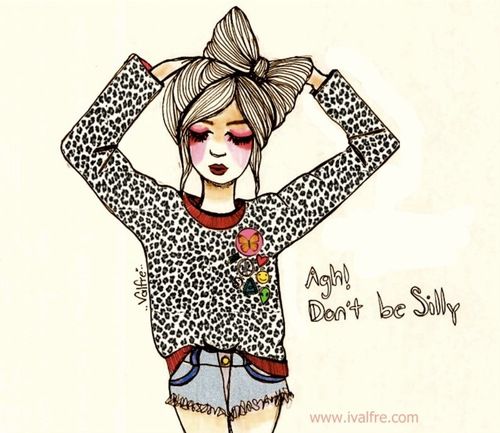 Bonjour . Im Eqaa Zawawi, the webmistress. Welcome to my world. BEHAVE YOURSELVES and copypig(s) are not allowed !


♔ Talk Here !





No Harsh Words Please ツ













♔ Back To Past






♔ You And Me