new crush ? omg --'
hello ebibody ! hope you guys have a very wonderful day today :) okay , aku lupa satu benda , assalamualaikum :D
and macam biasa hari aku memang biasa . tade yang luar biasa . cuma , ehem aku jumpa jejaka idaman malaya . eh agaknya lah . tapi yang pasti jejaka idaman aku . aku tak tahu kenapa aku rasa nak tergedik gedik bila tulis entry ni . ya allah dah kenapa aku ni --'
okay , ni pengakuan ikhlas : aku tak pernah ternoda dengan k-pop ! but tadi ! tadi ape dah jadi ? aku jumpa alahai lemah lutut aku nak bagitau ni . okay nama dia : lee seung gi . kenal tak ? or aku je yang baru kenal ? okay , aku ketinggalan . fine .
and bila dah terpikat of coz aku pegi google dia ! and omg lagi lah gugur jantung mak ni nyah ! adoii aii kenapa kau buad aku macam ni ? kau sedar tak ape kau dah buad ? sampai hati kau ek buad aku jatuh hati kat kau ? errr ! eh dah tak payah nak senyum senyum pulak ! *berangan lebih --'
aku tahu ni entry paling gedik ever ! and selama ni memang aku tercarik carik mana perginya crush aku ? sebab dah lama aku tak ber-crush ni --' . sebab aku rasa : who need a crush when you can have a boyfriend ? and now aku rasa : i do need a crush even i've a boyfriend . teheeee :D
p/s : dear crush , please dont do the baby face because you'll look like an idiot .
'maaf atas segala kemeluatan yang melanda. kegedikan amat dikesali'
Little Miss Psychopath'™
Older Post | Newer Post
♔ Disclaimer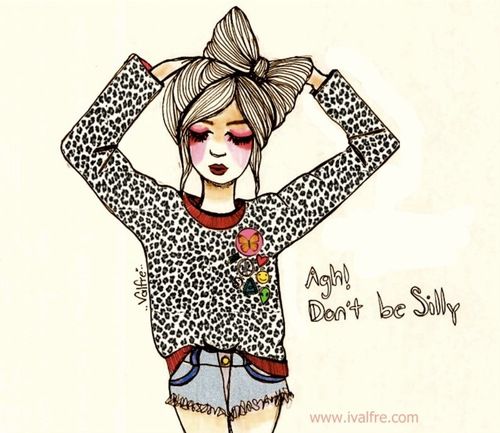 Bonjour . Im Eqaa Zawawi, the webmistress. Welcome to my world. BEHAVE YOURSELVES and copypig(s) are not allowed !


♔ Talk Here !





No Harsh Words Please ツ













♔ Back To Past






♔ You And Me