can we be a family ?
haiyoo haiyoo im back in the track bebeh ! oh okay , assalamualaikum and salam satu malaysia . it's that formal enough ? oh yeah .
who the hell is this ?
okay , for two days, im working my
ass
hands for editing . so macamana ? suka apa yang anda lihat ? erghhh penad aku edit code ni bagai . thank god ada blogskin which is good but banyak code yang not complete . and time ni lah aku tertanya tanya , kenapa kebanyakkan code blogskin tak complete ? and memang penad nak edit balik . i deserve to be credited after all my hardwork . so aku tambah jela nama aku kat credit section tu ? kepada pemilik blogskin ni , jangan mara ye ? at least aku tak buang nama kau pon :)
and now , bila dah pening kepala ni , so lagu ni jela keluar dalam kepala aku ni . ehem part yang ni je :
Me a family, a house a family
Ooh, can we be a family?
And when I'm old and sit next to you.
And when we remember when we said
I do, I do, I do, do do do do do do doo
oh oh bahagia :') okay fine aku berangan . so what ? sooner or later mesti jadi jugak benda tu ! oh i do do i do love you ♥
ehem sila abaikan . so , sekarang dah start holiday and plan aku untuk kerja part-time hancur berkecai . kerja tak dapat , duit tak masuk , sudahnya aku duduk depan tv menyumbat donat . and FYI , berat aku dah naek 2 kilo . eh korang pedulik apa ? oh okay aku tak jelez pon dengan berat kau yang super skinny tu .
okay , i should stop here . dah banyak perenggan aku merepek . and it's still the SAME . so have a great day and may allah bless you :)
p/s : im looking forward to our first month anniversary . oh wait , its too soon to celebrate it right ? should we celebrate it ? --'
Little Miss Psychopath'™
Older Post | Newer Post
♔ Disclaimer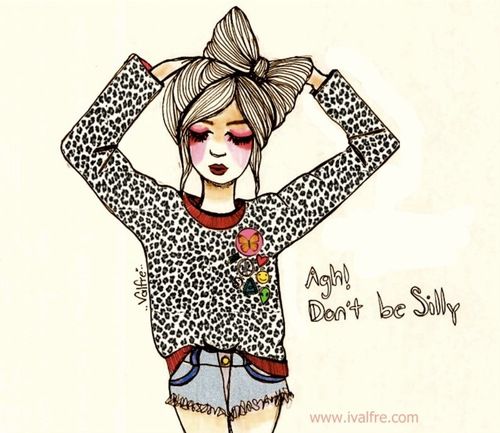 Bonjour . Im Eqaa Zawawi, the webmistress. Welcome to my world. BEHAVE YOURSELVES and copypig(s) are not allowed !


♔ Talk Here !





No Harsh Words Please ツ













♔ Back To Past






♔ You And Me