what a story :)
selamat malam semua :D wahh wahh sume ceria je nampak ? bape banyak donat dah selamat masok perot ? hee okay , harini aku asyek cite pasal donat je kan . nak buat macamana , aku mengidam benda tu :') nakkk donat !
and , tadi aku baru je habes teman budak kecik sorang ni melukis . dia ni memang minat gila melukis . so aku pon apa lagi kan , terjah ! aku suroh la dye lukis gambar aku .
aku : adek , lukis la gambar kak chik . lukis comel comel tau .
budak kecik : tatak tis ? wait ahhh
dalam 1 minit siap la lukisan tuu .
so aku amat amat
bangga
terkejot dengan hasil lukisan dia . wah tak sangka berbakat jugak budak ni . ni mesti dapat gen kakak dia ni .
apa macam ? comel kan ?? --'
and dia tak berenti setakat tu je . maklumlah memang dah hobi dia . soo , dia lukis la lagii
maybe yang ni blue hippo la kot --'
dia nak spell nama dia , fiza . but obviously , wrong spelling

adek , your drawings is fine . maybe someday you will be an artist . insyaallah .
tapi , memang scary . kalau benda alah tu bangun malam malam cekik orang macamana ??
Little Miss Psychopath'™
Older Post | Newer Post
♔ Disclaimer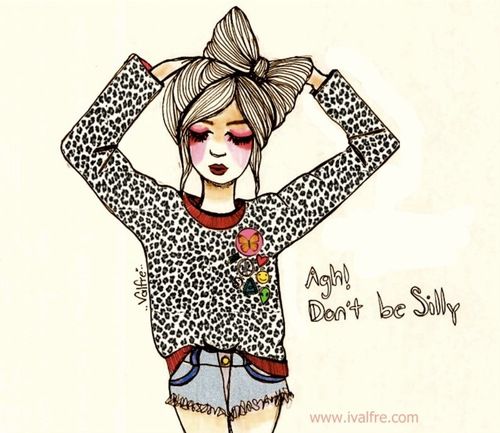 Bonjour . Im Eqaa Zawawi, the webmistress. Welcome to my world. BEHAVE YOURSELVES and copypig(s) are not allowed !


♔ Talk Here !





No Harsh Words Please ツ













♔ Back To Past






♔ You And Me