this is for you :') happy birthday papa .
*post ny menggunakan kata ganti name diri 'adeq' instead of 'aku' . dah . tak payah nak tanya sangat kenape . kenape ape ? dah memang post ny untuk bapak aku . kaw tanya ag watpe . hihie :p
there's always you beside me
happy 46th birthday to my beloved daddy , Mohd Zawawi bin Abdullah . yeah , my daddy is a Mualaf . but papa , who ever you are , where ever you from , what ever you do , always remember that i loooveee you . yeah , i do love you :')
papa, time kaseh sebab dah buad segala benda untuk adeq . really appreciate it . there's no human being that wiil ever love me like you do . thanks alot . dari kecik sampaila dah besar gajah camny , papa dah banyak sangat berkorban . papa tak pernah hampakan adeq . papa tak pernah tinggal kan adeq . papa tak pernah lupa nak bagi adeq kaseh sayang secukopnya . sampai terlebeh lebeh pulak ade la . hihie . walaupon adeq dah banyak sakedkan haty papa , dah banyak buad papa marah , bergurau kasar tu tayah cite la . memang banyak pon . papa , adeq mintak maaf ye . mintak maaf banyak banyak . tak bermaksod pon nak buad papa saked haty . tak bemaksod pon nak buad papa marah . but papa , at the end of the day , you still love me rite ? thanks alot :') .
papa belom tue ag la .. awet muda gitu . i likeee . hihie . adeq doakan semoga Allah panjangkan umor papa . and semoga dilimpahkan dengan kebahagiaan dunia akhirat . and , semoga murah rezeki ye papa . have a fun day today . because , not everyday you will turn 46 rite ? so yeah . this is your chance :)
sincerely ,
fatin syafiqah bt mohd zawawi
*daddy's little girl*
Little Miss Psychopath'™
Older Post | Newer Post
♔ Disclaimer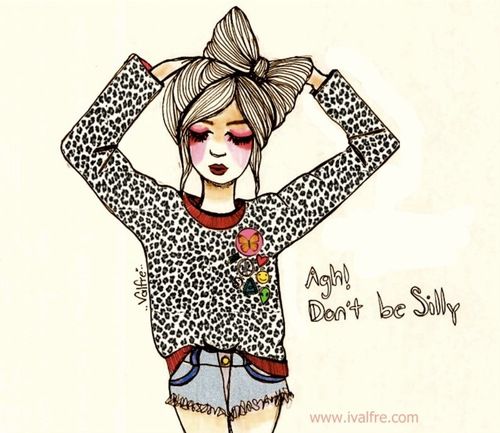 Bonjour . Im Eqaa Zawawi, the webmistress. Welcome to my world. BEHAVE YOURSELVES and copypig(s) are not allowed !


♔ Talk Here !





No Harsh Words Please ツ













♔ Back To Past






♔ You And Me