you make me wanna say i do .
haha . oke . abaikan title tersebot . firstly ,today is sundayy ! so its a fun dayy ! eh ? yeke ? fun day for them actually = =' okay okay . happy wedding day for HAFIZ and IKA . eh ? name same lak dengan tuan punye blog ny ? but sorry okay ! aqu BELOM NAK KAWEN ag .
ecehh . pasangan bahagia . jelezz mak . eh tak sebenarnye . mak belom nak kawen ag lah = =' . tapi citer tu tak bape best pon ..yang best nye , haha ! buad pertame kalinya aqu pegi kenduri kawen pakai t-shirt gan skinny ? okay . shut up .tayah komen . secare jujonye , baju kurung aqu yg paling vouge da hilang then tade baju kurung yang sesuai ? so pilihan terakhir ialah t-shirt gan skinny . okay . aqu mengaku memang aqu sorang je anak dara yang pakai gitu . so what ? then makcik makcik kat situ pon macam ..
eee ! die pakai macamni pegi kenduri ?
eh ! dye tade baju kurung ke ?
OMG ! anak sape ny ???
im the DIVA oh yeah :D
my lips like sugarrrr
okay sila abaikan gambar yang terakhir tu . tade kena mengena pon = =' . lastly .. aqu sedar memang bukan sume orang yang akan suke dengan ape yg kite buad , pakai , cakap and sume pasal kite . but kite kena sedar diri guys . and dengan banganya aqu cakap,IM NOT PERFECT . SO DONT JUGDE ME PLEASE ?
p/s : memang sume gambar aqu dlm blog ny aku pakai baju yang same sebabnye , bile pakai baju ny , mesty amek gambar ! so what ? its my live bebeh :D
Little Miss Psychopath'™
Older Post | Newer Post
♔ Disclaimer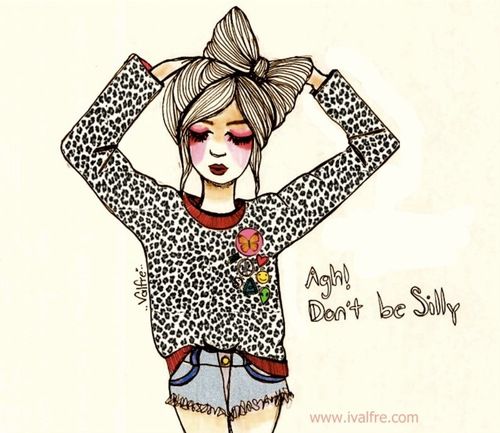 Bonjour . Im Eqaa Zawawi, the webmistress. Welcome to my world. BEHAVE YOURSELVES and copypig(s) are not allowed !


♔ Talk Here !





No Harsh Words Please ツ













♔ Back To Past






♔ You And Me