mama's dayy is an awesome dayy ♥
okayy . hariny mother's day .
then sume orang yg ade ibu,mama,umi,mummy and what ever
da kecoh kan.
okayy fine aku pon ade mama jugak macam korang . hehe :D
maybe ade yg belikan mak dye kete ferrari or blackberry torch .
tapi aku tak macam tu .
aku tak mampu actually =='
but sape kate kalaw tak mampu tak bole buad mak kite hepy ?
aku dah try and mak aku still tersenyum walaupon aku tak
belikan dye ferrari or blackberry torch :)
nak tao aku buad ape ?
yeah . meyh sini aku cecite sked . .
dessert that make you smile my dear mama
haaa . nampak nampak ?
aku tao aku memang sweet kan ?
haha . btw , hariny first time aku buad jelly .
and memang jadi pon ! sedap lagi :D
kaw ade ? tadee !
lepas ny aku dah bole jadi top chef yaww !
jangan jelez :P
and jangan terpedaye dengan kek coklet yg ade ice cream tuu...
tu sebenarnye twiggies jew ==''
aku cume letak ice cream kat atas dye .
hehe
but aku still dapat hepy kan haty mama hari ny :)
Little Miss Psychopath'™
Older Post | Newer Post
♔ Disclaimer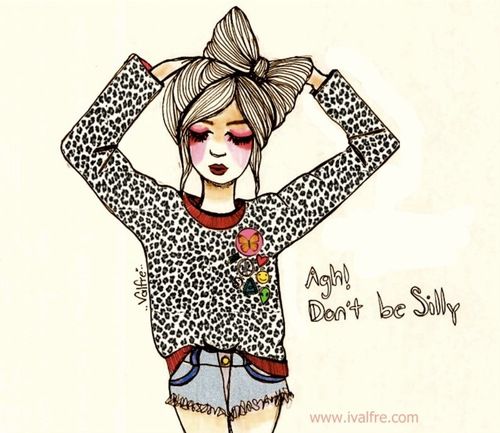 Bonjour . Im Eqaa Zawawi, the webmistress. Welcome to my world. BEHAVE YOURSELVES and copypig(s) are not allowed !


♔ Talk Here !





No Harsh Words Please ツ













♔ Back To Past






♔ You And Me