it's my birthday yaww ! :D
yo yo ~ ary ny bufday aqu !! hehe ! da tue lahh !
and da besa also...
bangge giler :D
DA JD BUDAK BESO !
start dr pagi...aty aqu da tak sedap an...
rse risaw je..tak tentu arah lak tu !
but then mama wish happy birthday ! so agk lege sket ah...
bile da smpai skola...
pergh ! aqu sorang je dlm kelas an...
kawan~kawan aqu sume tade...
aty ny da mule risaw gler~gler pnyer !
takan dorang tak dtg an ?
impossible !!
then mule lah muncul sekor~sekor dgn muke slamber an...
aqu buad dang je ah...cehh...buad~buad tak prasan !
then dorang pon...macam...biase je...mcm tak egad bufday aqu !
aqu cool je...sampai lah rehat...dorang still tak wish jgk !!
sedeyh kot...saba lagi...
then bile da blek...dorang ajak g tesco nk jln2...
aqu pon on je ah an...
then bile tga otw tu...
tibe~tibe dorang ckap nk g MCd lak ?
aqu pon tros jd pelik tahap gaban an...dorang ny da kenape ?
then bile da tibe MCd lak...tinggal 3 org je an...
padehal mse g tadi de 8 org !!
aqu pon da sedeyh gler an...pk dorang da tinggal kan aqu la...
then....tga melaktak MCchicken...hehe
tibe~tibe terjojol kek dpan aqu !!
and lagu happy birtday to you tros berkumandang dgn kuatnye...
dga muke yg terkejot+blur~blur...aqu tros tersegeh....
wahh !! korunk egad ek bufday aqu ? *TERHARU NY !!
then aqu pon suap kek tu kat sume syg2 aqu ny...
haha ~ last skali bru aqu suap mulot aqu sndiri....
nak tgk kek aqu tak ?
DOMO_KUNN !!
hah !! ny la kek yg sha buad kan tok aqu !!
kreatif an an ??
yeah ! i know :D
thx gler-gler sha :)
and ny plak kek yg papa blikan...
hah ! toy story !!
==''
sebenarnye..aqu tak pham knpe papa blikan kek ny...
haha! mybe dye egad aqu still 6 taon...
tapi tape...aqu ttap suke ! thx papa :)
and..ade lagi satu kek yg dyja buadkan..but sory lahh..
kek tu da habes...tak smpat nk amek gmbr dye..
piece yaaww !!
and aqu tak sangke la..
dpt jgak hadiah ek ?
kali ny gler~gler terharu !
ade coklet...rantai and earings...
wahh !! thax kawan~kawan !!
and aqu tak sangke ade jgak yg bagi aqu ny ha...
haha ! thx sha !! coz curik pendrive aqu and msokkan pic ny !!
hehe ! graw meyh...
thx alot yaww !!
and aqu rase aqu lah insan yg paling bertuah giler~giler
coz ade kawan cm korang yg sanggop bersusa payah nk smbot bufday aqu...
and aqu sgt~sgt menghargai jase korang yg telah berjaye buad suprise party tu...
aqu suprise gler~gler lahh :D
TERKEJOT MAK !!
and...thx jugak tok sape~sape yg sudi wish bufday aqy ny...
aqu sayang korang sgt~sgt !!
jgn tinggalkan aqu taww !!
and lastly...aqu agak sdeyh coz jem tak dpt join kte td kan...
klaw dye ade msty lagi best kan ?
Little Miss Psychopath'™
Older Post | Newer Post
♔ Disclaimer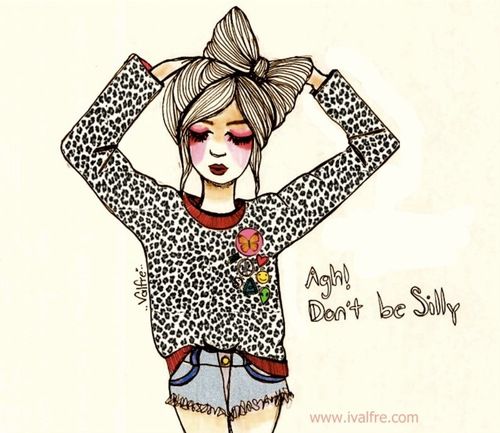 Bonjour . Im Eqaa Zawawi, the webmistress. Welcome to my world. BEHAVE YOURSELVES and copypig(s) are not allowed !


♔ Talk Here !





No Harsh Words Please ツ













♔ Back To Past






♔ You And Me