hey hey !! lepas rindu :D
sape ?? alahh ! yg kecik-kecik then bulat-bulat tu !
sape ag an... haha ! SITI JAMALIAH nme diberi !
plan asal...mcm biase ah...nk g uma anniz...
but plan terpakse ditukar sebab madam sorang tu sebok jenjalan gn family lak...
aqu rase pelik jgk lah...
aritu...aqu jln gn jem je...
then jem jln dgn anniz je...aqu tak ekod...
then skunk....aqu jln gn jem blek...
mcm...tak bole bersame je ek ?
ek ek ! back to cite tadi..
kan aqu tga story mory ny...
aqu pon tunggu lah jem amek aqu kt uma...
(abg dye da jd cam driver kteorg la plak...sory abg ! :)
tunggu....tunggu...tunggu....dan tunggu lagi...
but skunk ble aqu tgk jam...
WALAWEYH ! pkol 5.30 suda !
tape..tape..da biase...heee
then sampai la jgk minah ny bersame famly nye ke istana aqu ny..(haishh ! perasan la plak !)
rupe-rupenye.....alasan dye lambat adelah krane....POTONG RAMBUT !!
aqu pikir de someting jadi la...what the frog man !
then...akhirnye...sampai gak kt K-BOX !!
yeah ! but..mahal giler la plak
poket aqu da ar tga sesak ! tapi..aqu cool je...
haha !coz jem ade ape ! wheeee !! :D
sume lagu kteorang blasah...
bile tak egad tempo...miming je ahh ! hahaa ! pon bole !
bile da abes time....pergh cm nk nanges je an ..KAMI TANAK BALEK !
tapi takan nk tido kt sane lak...
hahhh !! ny la muke org penad nanyi sumbang !!
but ny jelah satu-satunye pic yg sempat diambil...
sebab mse tu tga jalan kaki nk pegi kipmart baru...
hehe..takan la tga jalan jalan nk amek gmbar lak an ?
nnnti org kate ape ? "kekwat tol minah due ekor ny ! prasan diva la plak !"
hah ! sape nk jawab ? so ...terpakse berkorban jela...
hee...bile da penad pusing satu kipmart tu...
first time aqu g kipmart..haha !
and my comment is...knpe kipmart baru tu same je cm kipmart lame ?
semi-auto pon tak ! haha !
then bile sampai uma...nseb baek papa tak balek ag..
klaw tak kene pancung aqu !
da la..dye tak kasi blek malam..
aqu smpai uma plak kol 8 an..
hehe..sblom blek uma tu...aqu ciom ciom my baby..
yela...nnti da lame.....bru dpt jmpe lagi..
so...aqu rse cm nk gigit lak pipi dye !
haha !~sye tao sye over !!
hehe..tu jela yg aqu nk story...bile la dpt jumpe ag baby aqu ny...
to all SFEY,,jgn mara ea...sye cume nk lepas rindu je gn baby sye ny...
bukan tanak ajak korang..but tak berkesempatan...
lastly,, PIECE NO WAR SFEY !!
Little Miss Psychopath'™
Older Post | Newer Post
♔ Disclaimer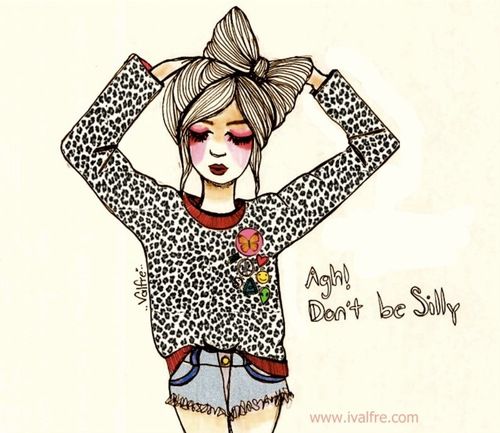 Bonjour . Im Eqaa Zawawi, the webmistress. Welcome to my world. BEHAVE YOURSELVES and copypig(s) are not allowed !


♔ Talk Here !





No Harsh Words Please ツ













♔ Back To Past






♔ You And Me